With hundreds of successful installations nationwide, SECURE Cycle Store are constructing the route to sustainable, Secure cycle storage.
Secure Cycle Store is the new dedicated cycle storage range from The Code Store. We are a specialist provider of secure bike storage in residential, commercial and public sectors, with a focus on sustainability.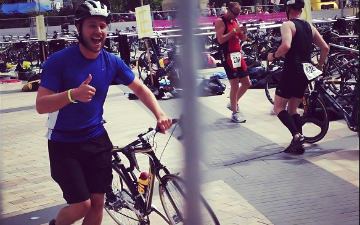 Our MD – a 'wheelie' good guy 😀
A "wheelie" good guy who is passionate about cycling and construction Ashley Prescott is the founder and MD of The Code Store which he set up in 2009.
As a keen cyclist, himself, he works with developers and specifiers across the UK to provide them with cycle storage solutions that allow them to build sustainably and responsibly.
"Anyone who has a bike knows that having somewhere safe and convenient to store it is essential. I'm constantly getting told off by my wife for leaving mine in the hall but the reality is I have nowhere else to put it.
"Cycling has experienced a real boom in recent years and it is only going to get more popular with the ongoing success of the British Cycling team. It's a great way of encouraging people to get healthy and exercise and is good for the environment.
"It's also a huge opportunity for developers as people want safe places to store their precious wheels, whether it's in their home, work or at the local rail station.
"That's where we can help. We are passionate about cycling and have created a range of innovative, cost effective and space saving ideas that are ideal for a host of residential and commercial applications.
"Look at our product range, and if there is something you are looking for which isn't there- just ask. We offer a tailor-made service and can help you to find the right fit for your specific project specifications."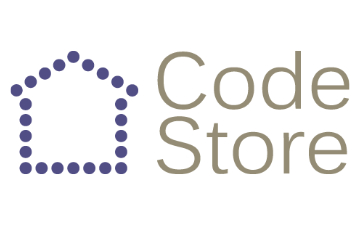 The Code Store
Thecodestore.co.uk was set up in 2009 with the mission of making it easier for specifiers to build more sustainably by complying to The Code for Sustainable Homes.
Whilst offering a diverse range of products – from nest boxes to heat exchangers – bicycle storage (ENE8 Cycle Storage!) has always been one of the most successful product categories of The Code Store.
The Code Store were the pioneers of 'The Code Shed' – a garden shed specifically designed to meet the spacing and security requirements to comply with 'The Code'.
Shortly after its inception, a Secured by Design (SBD) version of 'The Code Shed' was also offered, alongside hand picked SBD kits to help developers meet planning requirements.
The Code Store continues to supply a variety of sustainable building products across the UK and also hold key distribution agreements with various manufacturers.
SECURE Cycle Store was created in 2018 as a dedicated outlet for our Cycle Storage range and our contracting team.
Our Clients
With more than nine years' industry experience, we have worked with some of the country's leading house builders and construction companies, including Redrow Homes, Berkeley Homes, Kier Living, Wates Group, Bloor Homes, United Living, Keepmoat and Wilmott Dixon.
Our portfolio boasts a range of communal shelters, bike shed and bike stand options and we provide secure locking points for wheels and frames.
All our shelters and sheds are available in different sizes and configurations and we provide a bespoke service for any specific design requriements.
Innovation is at the heart of what we do and we pride ourselves in providing secure space saving solutions to help you get the most out of your cycle storage.
We were the first company to design and manufacture a shed to meet the requirements for the Code for Sustainable Homes, Secured by Design (SBD) and the Home Quality Mark (HQM).
All our products are 100 percent recyclable and can be used to help demonstrate compliance with BREEAM and the Code for Sustainable Homes.
The timber we use in our cycle storage is Forrest Stewardship Council (FSC) certified to ensure it meets the highest environmental and social standards.