Design | Supply | Install
SECURE Bike Storage Solutions
From layout design to installation, SECURE Cycle Store can help you every step of the way, whatever your secure bicycle storage objectives are. We have vast experience in bike storage planning requirements such as; BREEAM, Code for Sustainable Homes, Secured by Design and Transport Statements, and will utilise our design and product expertise to maximise the number of bike spaces for a designated area.
Our range of products allows us to tailor a quote to meet your needs, whether looking for a premium bespoke design or a cost-effective solution.
We deliver and install nationally, and in the past have completed projects quite literally from John o' Groats to Land's End! Our installation teams hold all requisite CSCS cards and have the appropriate H&S training, and FORS vehicles can be provided where required.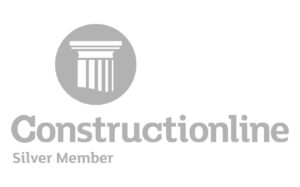 Latest News from SECURE Cycle Store
Latest Case Studies from SECURE Cycle Store
Other previous clients include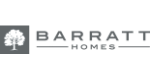 Why choose SECURE Cycle Store?
Cost-effective cycle storage
At SECURE Cycle Store, our contracts team will evaluate your requirements to offer you the best solution. We respect our customers budgets and look for the most cost-effective solutions. Your purchase / project will be overseen by our contracts teams who will provide staged point of contact throughout your cycle storage journey, from design to installation.
SECURE bicycle parking
As an accredited member of Secured by Design, our focus for our cycle parking solutions is on security. We offer a range of products from simple bike hangers to two tier cycle racks and secure cycle shelters / compounds, all with different security features and lock options where appropriate. Our wooden bike sheds can be made to the specifications outlined in the Secured by Design New Homes 2019 criteria.
Innovative cycle storage
Innovation is at the heart of what we do. We were the first company in the UK to design and manufacture a shed to meet the requirements for the Code for Sustainable Homes, Secured by Design (SBD) and the Home Quality Mark (HQM). We continue this ethos in all we do when approaching our clients design brief and requirements.
Sustainable
Sustainability is at the heart of what we do, our bike parking solutions help to support and build sustainable transport networks. Many of our products are 100 percent recyclable and responsibly sourced through our procurement procedures.
Covering the Nations Bike Storage
Delivering products and projects throughout the UK, SECURE Cycle Store have the transport infrastructure to ensure deliveries are covered nationwide, using a combination of our own vehicles, or working with our partners using designated vehicles on larger loads, with options for FORS vehicles, Moffatt and HIAB offloading, if required.
Experienced bicycle storage installations
Our highly qualified lockable bike storage installation teams operate throughout the UK complying with all current HSE standards.