Are you eager to take advantage of the fantastic grants available for cycle parking provision in Greater Manchester?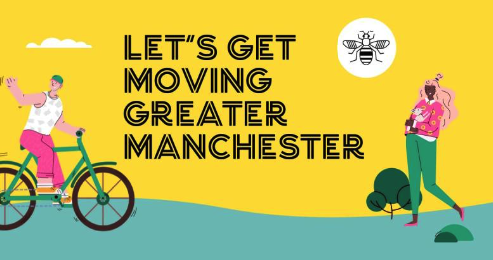 Look no further than Secure Cycle Store, your trusted partner in creating the best parking layout for cycle parking. Our industry-leading expertise are poised to assist you in making the most of this exciting opportunity.
Here's how Secure Cycle Store can help:
Product Expertise: Our team specializes in providing top quality cycle parking solutions. We'll work closely with you to understand your unique needs, whether it's for commercial spaces, public areas, or end-of-trip facilities. From secure bicycle storage units to public bike repair stands, we have a wide range of products designed to meet your requirements.
Optimisation: We understand that the layout of your cycle parking area is critical. Our experts can help you design the most efficient and user-friendly parking layout, ensuring that cyclists can securely and conveniently park their bikes. We take into account factors like accessibility, security, and space utilisation along with different requirements from charging points to folding bike and personal lockers. We'll help you articulate how our products and expertise align with the goals of the grant program.
Don't miss out on the opportunity to enhance cycling infrastructure in Greater Manchester. Let Secure Cycle Store be your partner in creating secure, accessible, and efficient cycle parking solutions. Together, we can contribute to a greener, healthier, and more sustainable future for the region.
Contact us today to discuss your specific needs, explore grant possibilities, and get started on your journey toward better cycle parking provision. We look forward to helping you make a positive impact on the cycling community in Greater Manchester.
Other articles:<«
Coventry | Bowmer and Kirkland