BIKE STORAGE FOR APARTMENT BUILDINGS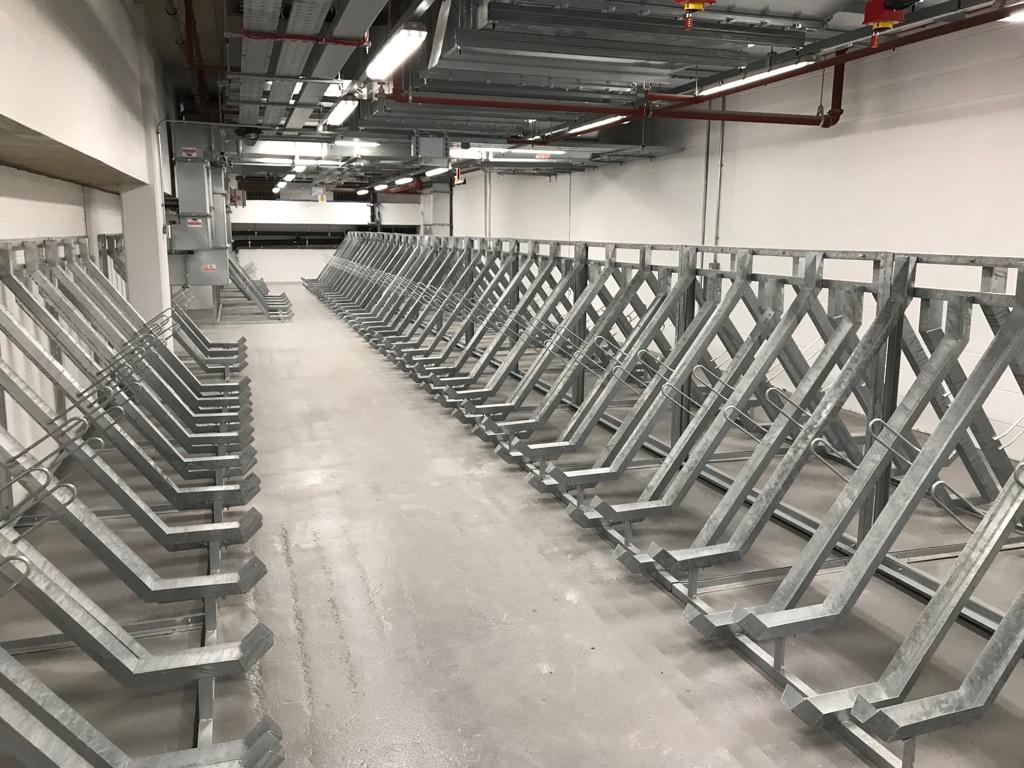 When living in communal buildings, you want to know if you can store your bikes somewhere that has a large perimeter, so you can be sure you have enough space to access your bike, without having to take up space in communal corridors and stairways. There is a wide range of sizes, shapes, and functionalities when it comes to bike storage for apartment buildings, and you need to know your bike will be secure from thieves, vandals, and harsh weather conditions.
This article will break down some brilliant products that would make a great addition to any shared residential building. Read on to hear more.
BIKE SHELTERS
With most bike shelters, you are given the room to safely manoeuvre and securely store your bike, without the need to clutter much-needed areas such as corridors and stairways.

Whether it is an open or enclosed bike storage solution you are looking for, you will always have something that will keep your belongings out of reach from the elements. However, the positives gained from enclosed bike storage are the added security features. Heavy-duty doors & gates, coded & digital locks and lighting are the attributes you can expect with enclosed bike shelter storage.

Another great benefit of bike shelters is the vast number of designs that fit with the environment's aesthetic. Here at Secure Cycle Store, all our shelters can be manufactured to fit your desired needs, because we understand the need for security and aesthetics.
VERTICAL BIKE LOCKERS
One of the advantages of these products is the amount of space saved in a bike storage area. They are compact and discreet, so fitting them next to the bin store or down the side of the apartment building is easily done. Next to that, no/low maintenance is involved, meaning no rotting will occur and no repainting will be needed.

With vertical bike lockers, you are offered amazing security features from pick and drill-resistant locks with reinforced handle surround, and as standard, they are securely bolted to the ground.

These features make this product the ideal solution for bike storage for apartment buildings and it doesn't stop there!
PEDAL POST COMPACT
These unique and compact bike stands are great if you need something that won't take up much room and are just as functional and take up less floor space than your usual Sheffield Stand. The Pedal Post Compact is a great form of bike storage for communal living spaces, as it can hold two bikes with multiple locking points but with a stylish edge. What more could you ask for?

So you don't waste time browsing, we have hand selected some of the top bike storage for apartment building products. Check them out and click for more information about these products:

If you have any questions or want to know more about these fabulous products. Contact us.
Other articles:<
Atlas Building
»«
BIKE RACKING FOR THE GARAGE