BIKE RACKING FOR THE GARAGE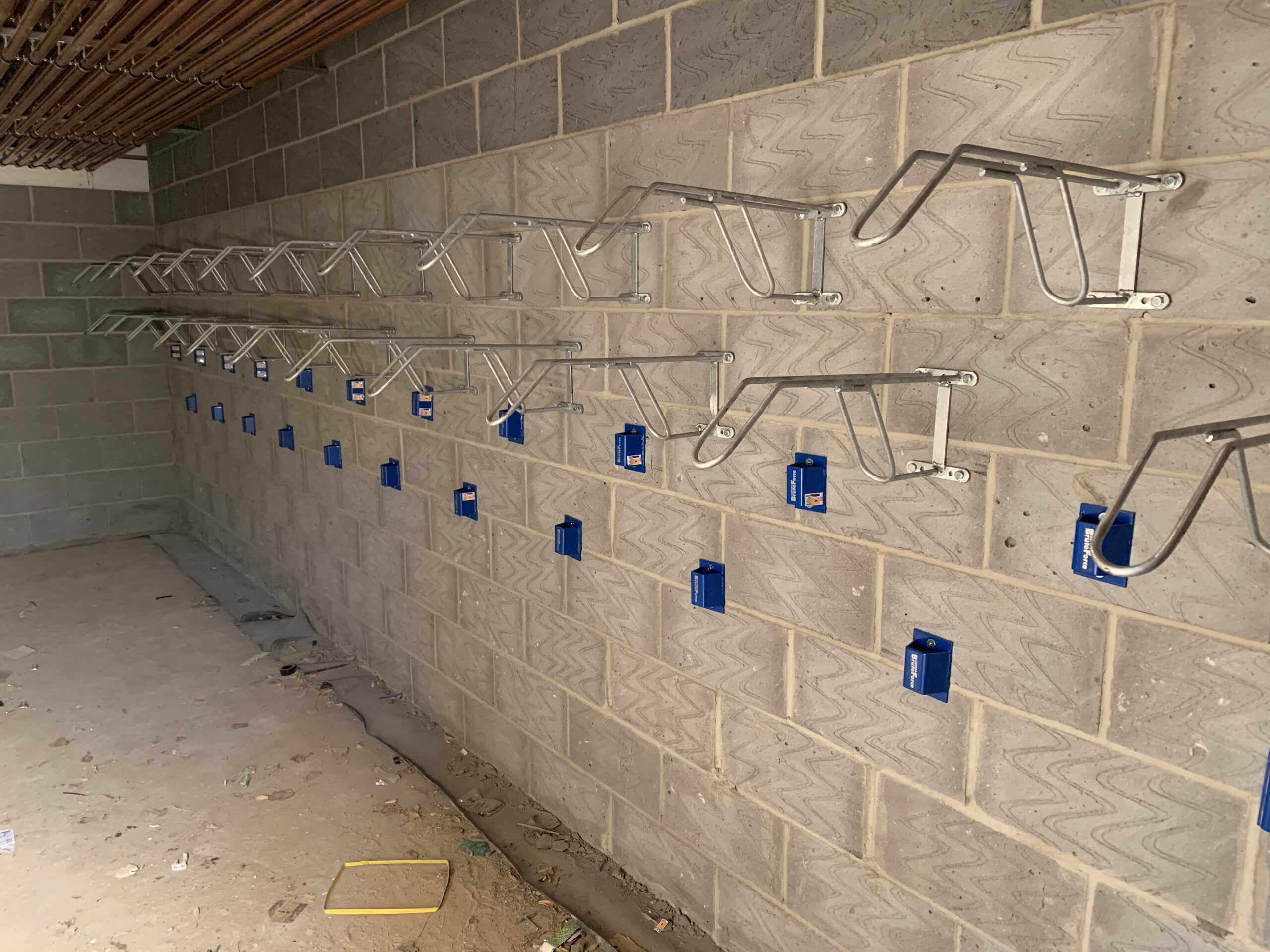 Your garage is a great place to store equipment and bikes at home, but it is important to keep everything organised so that your belongings are easy to access and you're making the most of the space. Installing bike racking for the garage is a great way to do this, read on to find out more.
KEEP YOUR BIKES MORE SECURE
A garage is a more secure place to store your bike and a better choice than leaving your bike in locations such as the garden, communal corridors, or even your garden shed. Our bike racks help reduce theft even further by providing secure locking points for your bike.
KEEPING YOUR BIKE IN TIP-TOP SHAPE
Storing your bike in the garage keeps it protected from the elements meaning it is going to last much longer by helping prevent rust.

Your garage will normally have enough space to work on your bike, helping you keep it maintained and in tip-top shape!
TIME & SPACE SAVING BIKE RACKING FOR GARAGE
Using bike racking in your garage will help you save valuable floor space and stay organised by storing your bikes separately from your tools and gardening equipment. Our bike racks will also help you save time, as they are very easy to use and secure your bike to.
This can be an issue for many. We have hand-selected products that are key to optimising space and organisation when it comes to bike storage in the garage.
OUR BIKE RACKING FOR GARAGE PRODUCTS:
OTHER IDEAS FOR BIKE STORAGE
"For those individuals without a garage, or those concerned about the inadequate security offered by your standard wooden garden shed, this galvanised metal bike locker is the best at-home storage solution I have seen."

"Life In The Saddle" – Tom Wiggins (Click for full review)

If you have any questions or want to know more about these fabulous products. Contact us.
Other articles:<
BIKE STORAGE FOR APARTMENT BUILDINGS
»«
BIKE STORAGE FOR THE GARDEN