BIKE STORAGE FOR THE GARDEN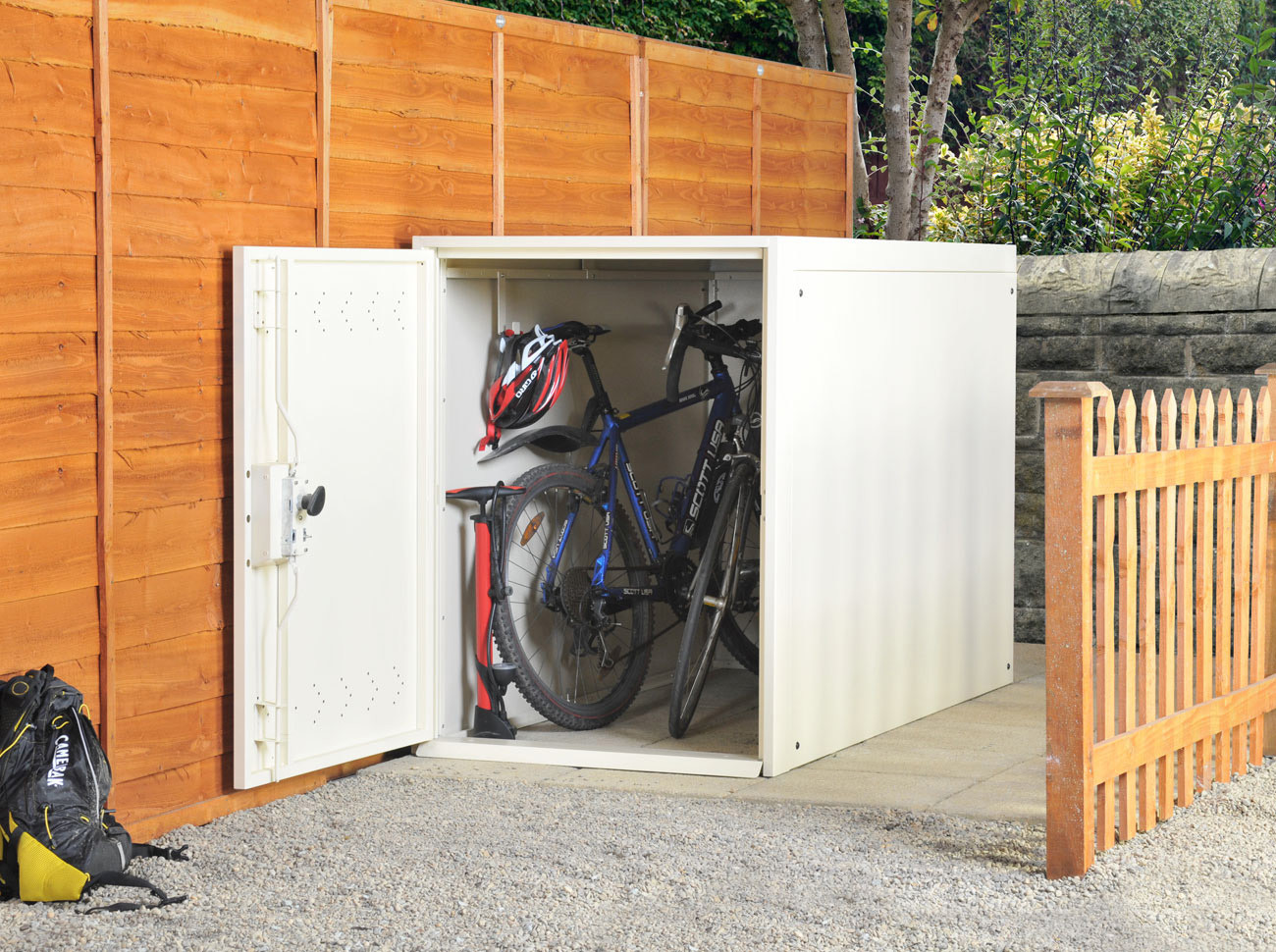 Your garden offers the ideal space to store your bikes, essential tools and equipment when space is limited in the garage or house. Bike storage for the garden will secure your belongings in a weather-resistant space, as the garden does not provide cover and security like a garage or house. It is important to consider the range of products that will offer you this and more.

Here you will find the best range of garden bike storage solutions, from bike lockers to wooden and metal sheds. Keep reading to find out more.
BIKE SHEDS
Installing bike storage for the garden gives you a designated space to store your bike and essential equipment, leaving home hallways and communal walkways clear and less cluttered. Wooden bike sheds offer a range of large sizes and security, with multiple locking points for your bike and include ground anchors, keeping the shed bolted to the ground.
Metal bike sheds will offer you just as much space with more security. These low to no-maintenance storage solutions are great features for the garden as harsh weather conditions won't affect the security, functionality and aesthetic of the shed.
BIKE LOCKERS
Bike lockers are the ideal solution if you need something compact, discreet, and SECURE. Lockers won't give you the same space a bike shed would, however, they offer lots of safety features such as, multiple locking points and space to store essential equipment. Bike lockers range in shape and size, which makes them a great addition next to communal bin stores.

Another positive with garden storage, you are able to organise your essentials from bikes to accessories, so you can be sure they are nearby when you need them most.
BIKE STORAGE FOR THE GARDEN HAS NEVER BEEN THIS SECURE
Theft is one of the main issues to encounter when storing your bikes and equipment. Here we offer you high-quality products that will give you peace of mind when storing your bikes. But don't take our word for it, here is an article written about one of our bike storage solutions for the garden. Click here to read!

In addition, here are some hand-selected products that are great for bike storage in the garden.

If you have any questions or want to know more about these fabulous products. Contact us.
Other articles:<
BIKE RACKING FOR THE GARAGE
»«
Bike Storage for Your New Home